Tired. Weary. Walked on. Knocked down.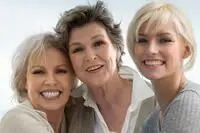 Passed over. Not good enough. Need to get away. Sometimes you feel like you are under fire, sinking in the quicksand, or stuck on the treadmill of life. I agree, it can be an uphill climb at times. The joy you once had may be more difficult to find these days and you have noticed there is not enough laughter in your life. The responsibilities of life are weighing you down. You don't feel strong enough to claim the victory anymore and you want to take a break from this race.
If this is how you are feeling, there is hope. Therapy can help. Therapy can empower you to reclaim peace, joy, and calm . What was lost can be found again. You do not have to stay in that powerless and tiresome position. You can learn where you took a wrong turn, or how to cope with circumstances in life that are out of your control.
Empowerment therapy will help you…
Find emotional safety and security
Overcome fears, depression, and anxiety
Set better boundaries
Manage strong emotions
Re-claim balance in your life
Find your purpose and give your life a broader vision
Be grounded in the promises of God's Word
Find lasting inner peace and joy
Defeat self-limiting beliefs
As a Christian counselor, I will help you find the source of true strength. I will lead you to solutions anchored in faith. You can find your way back to a more balanced, joyful life. The good news is that God does not grow tired or fatigued. He gives strength to the weary and increases the power of the weak. Those who hope in the Lord will soar on wings like eagles, run and not grow faint (Isaiah 40:28-31). Through the wisdom in His Word and the use of His name, you can rise up and stand on your feet with more confidence and self-assurance (Acts 26:16). Our old sinful selves were crucified with Christ so that sin might lose its power in our lives. The good news is that we are no longer slaves to sin because we have been set free (Romans 6:6)!
---
Text or call me today at 661-287-4243 or, if you prefer, e-mail me and I'll get
back to you as soon as I can – please don't wait any longer! Let's get started
– I will help you find balance, strength, and confidence.