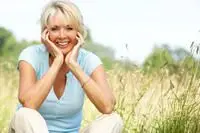 If you are looking for a one-on-one relationship with a professional who can help you make some positive changes in your life, then making an appointment to see an individual therapist can be a great first step. Individual therapists are specially trained to help you face the challenges in your life from a fresh perspective and empower you with hope and solutions. Whether unpacking past experiences, unleashing hidden emotions, or untangling complicated family situations, an individual therapist will be able to help you resolve past hurts, solve your problems more effectively, and empower you with vital life skills. Help and hope are on the way when you call an individual therapist - you don't have to face your problems on your own anymore!
---
Text or call me today at 661-287-4243 or, if you prefer, e-mail me and I'll get
back to you as soon as I can – please don't wait any longer! Let's get started
– I will help you find balance, strength, and confidence.